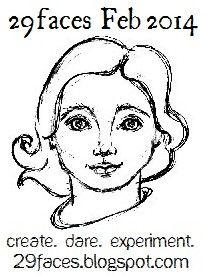 Yes I am... I decided to join in the fun this February! How could I resist the temptation? Looking forward to blog hopping and meeting new friends here on my blog and on our Facebook group. Thanks Ayala Art for this challenge!
For Faye, your comment of where my face was... I have this on my
Facebook page
cover. It was done prior to the challenge start.